The right garden lighting can beautify your garden at night, creating a wonderful effect whether it is viewed from the street, the yard, or from inside your home. Garden lighting can highlight trees, shrubs, flower beds, fountains, and garden sculpture, immeasurably enhancing your outdoor space.

Landscape lighting is most often low voltage, and is designed to be pleasing to the eye. In order to get a nice effect, the light sources should be shielded so they are not visible. The lights should not be too bright, and they should have wide beams in order to avoid unnatural looking hotspots.

When choosing garden lighting, be selective and choose to illuminate spots that are interesting. Choose a focal point, such as a large tree, flowers, or sculpture.

If you choose to light a tree, use two or three accent lights on the ground to cross-light the trees branches. Lights should be no higher than 35 watts and should be well shielded. Lights should be placed so that they illuminate the leaves and branches low on the canopy, but don't go beyond the tree itself.
Lighting shrubs and bushes allows you to create interesting outlines and textures. Accent lights should be placed in front or to the side of a shrub, about three feet away. You can also put the light in back of the shrub to create the interesting effect of silhouetting.
Low plants and gardens can be lit with small garden or path lights on short stems. Keep the fixtures far enough apart so that they create pools of light.
Vertical surfaces like walls, as well as statues and pools and spas, can also be lit to produce striking architectural effects.
Garden lighting can be controlled with a timer or with photocells. If you wish to enjoy your garden during the evening hours, a timer can be convenient. Photocell controls work well if you are lighting your garden more for safety or security reasons, and intend the lights to remain lit throughout the night.
---
Copyright © Zeducorp.
All rights reserved.

Garden Lighting
Related Garden Images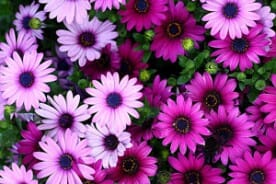 Pink Daisies In A Garden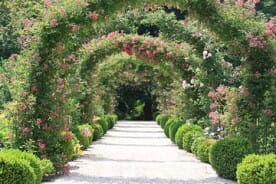 Formal Rose Garden Arches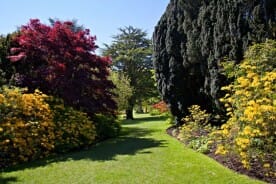 English Garden